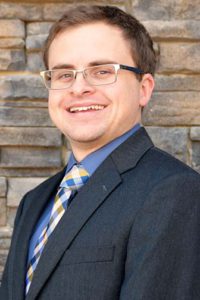 – Tax Law
– Business Planning
– Corporations
– Partnerships
– Tax Controversies
– Pensions
William J. Bradley practices primarily in the areas of tax law, business planning, corporate law, partnerships, tax controversies, and Limited Liability Companies.
Mr. Bradley began working with The Law Group in May of 2015. He was sworn in as a licensed attorney in Illinois on November 5, 2015. He is also licensed to practice law in the State of Michigan.
William J. Bradley was born April 4, 1989, in Ann Arbor, Michigan. He received his Bachelor of Arts in both Economics and German from the University of Michigan in May of 2011, graduating Magna Cum Laude (high honors). He went on to attend Washington University in St. Louis School of Law, where he received his Juris Doctorate degree in May of 2014. He then returned to Washington University to acquire a Master of Laws in Taxation (LL.M), which he received in December of 2014, after graduating at the top of his class.
While at Washington University, Mr. Bradley was the founder and president of the Tax Law Society. He also served as an Associate Notes Editor for the Washington University Jurisprudence Review. He has researched tax issues for the IRS, H&R Block, St. Louis County, and two nonprofit corporations, among others.
Mr. Bradley currently resides in Vandalia, Illinois.