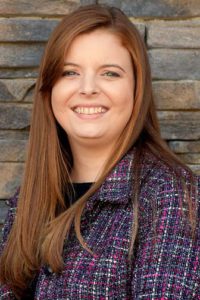 – Criminal Law
– Family Law
– Divorce
– Orders of Protection
– Custody
– Guardianships
– Collections
Ariana E. Thurnau concentrates her practice in family law, criminal law, juvenile law, traffic law and small claims.
Ariana began working with The Law Group in August of 2014. She was sworn in as a licensed attorney to practice law in Illinois on November 6, 2014. She is a member of the American Bar Association, Illinois State Bar Association, Effingham County Bar Association and Fayette County Bar Association.
Ariana attended Culver-Stockton College in Canton, Missouri where she graduated Summa Cum Ladue in 2009 with a Bachelors of Science in Criminal Justice. She then continued her education at Webster University and graduated with a Masters in Legal Studies in 2011. She then attended Southern Illinois University School of Law, graduating in 2014 with her Juris Doctorate Degree.
While in law school, Ariana served as the Managing Editor for the Southern Illinois University Law Journal during her second and third years of law school. In her third year, the casenote Ariana authored was published in the spring 2014 edition of the Southern Illinois University Law Journal.
Ariana also served as a law clerk with the Union County Public Defender for two years during law school. There, she assisted with both criminal and traffic cases with her 711 license, which allowed her to practice law under the supervision of a licensed attorney. On account of her work with the Public Defender, she received the Class of 2014 Pro Bono Award for completing the most hours of Pro Bono work overall in her graduating class.
Ariana is the former Effingham Car Association President (2017) and Treasurer (2016). She currently resides in Vandalia, Illinois with her husband, Doug, where they raise Charolais cattle.